Independent Book Sellers And The Best History Books For Children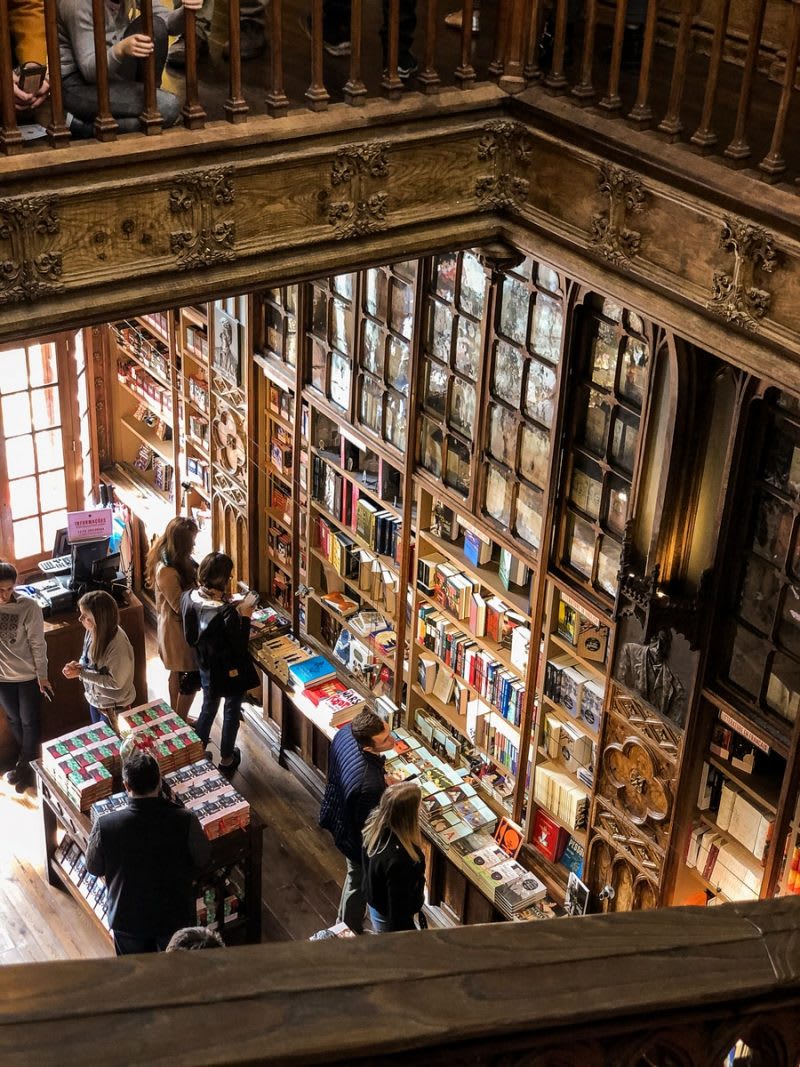 Today marks the beginning of Independent Book Shop Week and I wanted to take the opportunity to shout about how brilliant indies are and to encourage everyone to make them their first stop when they want to buy books. I thought a really fun way to celebrate would be to ask some amazing book stores to recommend their favourite children's history books.
The COVID-19 lockdown has been hard on many independent stores. Bookshops were not classed as essential retailers so were unable to keep their doors open through April, May and much of June. Most of them were able to keep on selling online and my social media feeds were full of images of books being packed up and posted or hand-delivered to eager readers. Some of them were able to reopen their doors as of Monday of last week (15 June) and they now have screens, facemasks, and slightly reduced opening hours but are very excited to welcome people back into their stores.
And even if you can't get into a store yourself, these magical book keepers are always at the end of a phone call, tweet, or email, ready to share their bookish knowledge with everyone. I like to order surprise books too. Just this morning I asked Natasha at Chicken and Frog to chose an extra book to go with my book club order this month.
Independent book stores are experts in what they do and love to help readers discover new titles. I also know from experience that they cheer on those who create books in a way that huge book selling corporations will never be able to. They love what they do and they love sharing books! Over the course of the lockdown I've been guided to new titles through social media and emails; it looks I'm never going to get to the bottom of my TBR ('to be read') pile!
Whether you're looking for something fun, fascinating, interactive, or that might help with homeshooling and homework, there are hundreds of history books to suit every reader. For this post I emailed some incredible indie stores and asked them to choose their favourite children's history books for me. They could be for any period of history and any type of book. Here's what they picked! Thank you to everyone who took part. You can click on the shops names and the book titles to link through to their web pages.
Bear Hunt Books, Online
Bear Hunt Books are a brand new online children's bookshop who burst into being only few months ago. Since they opened they have organised online quizzes, book subscriptions and took part in their very first blog tour only last week. They are also running a wonderful campaign to raise money to buy books for the children of key workers. The campaign is still running and you can find details about how to support this brilliant idea here.
Michelle from Bear Hunt Books has chosen a workbook and a non-fiction title and I was both delighted and a little bit embarrassed when she picked a Histronauts book without realising that I'd written it. But mostly delighted!
Literally: Amazing English Words And Where They Come From, written by Patrick Skipworth, illustrated by Nicholas Stevenson and published by What On Earth Publishing
Literally is a non-fiction book that shares the explanation of where certain words come from like 'worm', 'mummy' and 'ukelele'. It does this in the book with some truly amazing illustration. I really like finding out about the origins of things like words and place names and this book doesn't disappoint.
The Histronauts: A Viking Adventure, written by Frances Durkin, illustrated by Grace Cooke and published by b small
The Histronauts are a lovely series of history books filled with facts, stories and activities. We really loved learning about the Vikings during a visit to York earlier in the year and was delighted to find A Viking Adventure. You can imagine my surprise upon recommending this book to find that The Historian Next Door is the author Frances Durkin that wrote this fab series.
The Blue House Bookshop, York
Nestled in a Tudor building which rests against the walls of what was once St. Mary's Abbey in York, The Blue House Bookshop is an inviting treasure trove of books for children of all ages. They are now open to all book hunters and you can even book a private browsing slot if you want a bookshop all to yourself (and who doesn't?!).
Karen from Blue House chose these two beautiful books which are great intoductions to art history and biography. I really love that she chose such varied interpretations of what a book about history can be.
A History of Pictures For Children, written by David Hockney and Martin Gayford, illustrated by Rose Blake, and published by Thames and Hudson.
This is a brilliant visual snapshot of the history of art which is really easy for children to engage with. Based on the bestselling book for adults, this children's edition of A History of Pictures takes readers on a journey through art history, from early art drawn on cave walls to the images we make today on our computers and phone cameras.
What Mr Darwin Saw, written by Mick Manning, illustrated by Brita Granstrom, and published by Frances Lincoln Children's Books.
What Mr Darwin Saw is a wonderful way for children to be introduced to one of our most famous scientists. In 1831, at only 22 years old, Charles Darwin was offered the position of Naturalist on HMS Beagle's world voyage. This book follows the journey of HMS Beagle and shows Darwin discovering and observing insect life in Brazil, fossils in Argentina , earthquakes in Chile and turtles in the Galapagos Islands. It concludes with a simple explanation of the theory of evolution. Written by an outstanding team in the field of children's non-fiction, this is a book to enlighten and inspire young readers.
Chicken and Frog in Brentwood, Essex
Chicken and Frog Bookshop holds a very special place in my heart as it was the first place I was invited to talk about being an author. They're so welcoming and offer lots of regular events and activities. They have a regular book club for adults, offer tuition over Zoom, and Natasha has been reading stories on Instgram and Facebook since lockdown began. They've just moved into brand new premises and, now that they are opena agin, I'm looking forward to paying a visit as soon as I can.
Natasha chose two brilliant books which are packed with information. There's loads of history to learn here and I particularly like how they offer such different perspectives, whether that be through the eyes of a child in Ancient Greece or as a museum curator building your own musuem.
So You Think You've Got It Bad, written by Chae Strathie, illustrated by Marisa Morea, and published by Nosy Crow and The British Museum.
This series is packed full of interesting facts, but from the point of view of a child. From disgusting dinners to really tough lessons, you'll find out so much that you didn't know about the Ancient Greeks.
Build Your Own History Museum, written by Claudia Martin, illustrated by Mike Love and Beatrice Blue, and published by Lonely Planet.
This book is highly interactive, as it has 3D pop up elements, which the reader creates and then adds to the book. It features the ancient civilizations Mesopotamia, the Indus Valley, Egypt, Greece, China, Rome, the Maya, and the Vikings.
Fox Lane Books, Online only at the moment
Yorkshire-based Fox Lane Books usually offers pop-up bookshops for author events, festivals, conferences, and all the places you might need a books to magically appear. Having lost all of this summer's events Fox Lane have been absolutely brilliant at showing off books online. They have a seemingly neverending supply of signed bookplates and tote bags to make book purchases even more special.
Kirstie from Fox Lane Books chose two titles which approach history in very different ways. Her decision to include a book of biographies and a piece of historical fiction is yet another example of how books can offer different windows into the past for young readers.
Young, Gifted and Black, written by Jamia Wilson, illustrated by Andrea Pippins, and published by Wide Eyed Editions.
Meet 52 icons of colour from the past and present in this celebration of inspirational achievement. From Rosa Parks to Barack Obama to Nicola Adams this books gives an insight into some extraordinary lives. This collection of stories will encourage, inspire and empower the next generation of changemakers.
The Red Ribbon, written by Lucy Adlington and published by Hot Key Books.
This powerful piece of historical fiction was nominated for the 2019 CILIP Carnegie Medal. It tells the tale of fourteen-year-old Ella who works as a seamstresses at Nazi concentration camp Birkenau-Auschwitz. Written by costume historian Lucy Adlington, this brilliantly researched and beautifully written book is about hope, friendship and survival.
Mr B's Emporium, Bath
This multiple award-winning bookshop describes itself as 'a bright labyrinthine space' and who couldn't fall in love with the image of a labyrinth of books?! They offer a wonderfully bespoke service of book subscriptions and even a reading spa. They will be opening their doors to the public again from Monday 22nd June but you can explore their curated book lists online and even choose mystery books for a special surprise.
Lucinda from Mr B's Emporium responded to my query for history books with a dedicated recomendation page especially for me.
Shackleton's Journey, written and illustrated by William Grill, and published by Flying Eye Books.
We invited William Grill into the shop to talk about his work because we were entranced by his storytelling style and glorious illustrations. He is a natural storyteller and this is a real keepsake book as well as being packed full of information.
Historium Activity Book, written by Jo Nelson, illustrated by Richard Wilkinson and published by Big Picture Press.
The Historium was the first of the 'Welcome to the Museum' series, which used striking illustrations of artefacts to explain the past. This activity book inspires children to explore culture and creativity from long ago.
Red Lion Books, Colchester
Red Lion Books is a jam-packed book haven on Colchester's High Street. In more normal times they welcome authors and audience to regular in-store events, and they connect local schools with authors for visits which inspire children of all ages. They take very clear pride in supporting local authors and stocking books about Colchester and the surrounding area. I love to see how a bookshop can be so comfortably snuggled in the heart of a place the way that Red Lion Books has been in Colchester for more than forty years.
They have a wonderful range of history books for younger audiences and Jo picked out some particularly appealing titles.
My Story Series published by Scholastic
We recommend the My Story Series by Scholastic which takes the reader to the event and really imagines it. These fictional diaries tell history from the first-person perspectives of children at significant historical events. This vast range of history titles covers every subject from Ancient Egypt to the Second World War and fully support the current UK history curriculum.
Castles Magnified, written by David Long, illustrated by Harry Bloom and published by Wide Eyed Editions.
For something interactive, Castles Magnified invites you to search for over 200 different things in the super-detailed illustrations! It comes with its very own magnifying glass that you can use to explore castles, medieval battlefields and royal tournaments, then learn about chivalry, armour and jousting. It's very easy to get completely lost in this wonderful book.