History To Watch With The Whole Family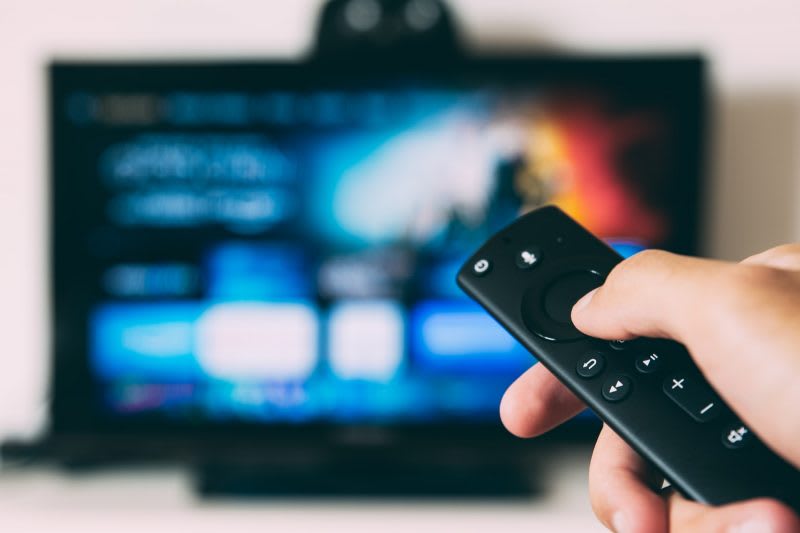 There is a wealth of historical television at the moment. Every streaming service has pages and pages of documentaries and programmes on every subject that you can imagine, and sometimes it's difficult to find something that the whole family can enjoy together. I've picked out a handful of my favourites which are interesting, engaging, and will help younger family members have fun exploring and learning about the past.
Hey Duggee: The History Badge – CBeebies
I love Hey Duggee! With its adorable characters, bright animation and clever film references for the grown-ups to spot, it's one of the best preschool shows on television. I couldn't resist adding the History Badge episode here. Even the very youngest members of the family can explore the past as they join Duggee and the Squirrels on this time machine journey to ancient Roman chariot races, the painting of the Sistine Chapel, and even the 1969 moon landing.
Operation Ouch! – CBBC and Amazon Prime
This educational show about biology and medicine has been a regular on CBBC for years and their episode about the First World War is currently available online. Telly doctors Chris and Xand van Tulleken learn about lice, anaesthetic, trench foot, and the prosthetics that were developed for those who were injured during the war. There's lots to explore in this cleverly presented and engaging show.
Doctor Who – BBC iPlayer
When it was first created back in the early 1960s, Doctor Who was meant to teach history and science through the adventures of each episode. More than fifty years later this idea is still central to the show and the most recent series has featured Ada Lovelace and Charles Babbage, Noor Inaya Khan, Nikola Tesla, and Mary Shelley. The 2018 season offended the right-wing press (good!) with stories about Rosa Parks and the partition of India, not to mention the arrival of Jodie Whittaker as the thirteenth Doctor. For anyone with a BritBox subscription you can see more than 600 of the classic episodes but the BBC iPlayer is home to all of the episodes made since 2005 so you can travel with four different incarnations of the Doctor to meet William Shakespeare, Agatha Christie, Vincent van Gogh, Charles Dickens and even take a voyage on the Titanic. I really love this show and it's such a great introduction to different periods of history, even if they're not quite how you would expect to find them in a text book.
Horrible Histories – BBC iPlayer
Based on Terry Deary's original book series this television show has become something of a cult favourite for all ages. Exploring the most disgusting and darkest parts of history in the funniest ways this brilliantly researched show is such a fun way to learn history. I'm a particularly big fan of their songs and the BBC have an entire webpage dedicated to them (I'm not saying that I got a bit distracted while I was writing this but you can find the songs here if you want to have a musical excuse to procrastinate too). If you're homeschooling right now there are so many episodes available online that you'll have no problem keeping up with history homework.
One Night in the Museum – BBC iPlayer
This is such a fun concept for a documentary and I wish I'd discovered it sooner! Three groups of primary school children have been given the chance to explore some of the biggest museums in the UK at night, all without the company of adults (well, except for the film crew that is). It really plays to the kid in me who would have loved to have been left to explore a museum by myself. The National Museum of Scotland, The Museum of Science and Industry in Manchester, the Royal Armouries in Leeds, and the National Maritime all play host to these intrepid children. It's funny and charming to see what the children think to the objects they find and to see their imaginations sparked by dinosaur bones, industrial machines, armour for an elephant, and even the Cutty Sark. The museum curators watch what they get up to and provide context for us as we watch. I can't recommend this highly enough but do be quick; the first episode is only available on the BBC iPlayer for another week.
Back In Time… – BBC iPlayer
The BBC's Back In Time…series is a brilliant exploration of social history. Back In Time For Dinner and Back In Time for School were terrific windows into the past which showed modern families learning about what their lives might have been like in previous decades. At the moment you can watch Back In Time For The Weekendand Back In Time For The Factory to explore how we've spent our work and our free time over the past decades. And I really love seeing the changes in fashion and furniture across the different episodes.
Time Team – All 4
I grew up watching this classic show explore archaeology and I'm delighted to see so much of it available to watch on All4. The team of archaeologists dug up countless gardens and fields in the hunt for evidence of the past and uncovered evidence from the Stone Age to the Second World War. It's the perfect show for the whole family to curl up with and enjoy the 'will they, won't they' excitement of uncovering something incredible which has been hidden for centuries.
The Toys that Made Us – Netflix
I had a really interesting conversation this week with a fellow blogger about the historical value of the toys that we grew up with. In the spirit of our conversation, this show is a wonderful nostalgia trip that explores retro toys. The Toys That Made Us examines the history of classic toys including Barbie, LEGO, Transformers, Power Rangers and My Little Pony. It's really fun to hear the histories behind the toy brands that I grew up with, particularly when a lot of them are still around now. It's also really entertaining and a great starting point for a discussion of the historical value of everyday objects.
The Imagineering Story – Disney+
I was very lucky to get a year's subscription to Disney+ for my birthday this year and I wasted absolutely no time in revisiting quite a lot of my favourite films (Sleeping Beauty and The Little Mermaid in case you were wondering…oh, and Moana!). But I also love the documentary selection and I wanted to include The Imagineering Story on this list. Imagineering is the name for Disney's research and development department, and the people who work there are called Imagineers. At a time when we can't quite visit anywhere because of the COVID-19 pandemic, this is a brilliant peek behind the curtains at the Walt Disney theme parks and how they were created. Even if you've never been to any of the Disney resorts the story of how they were created is fascinating. And it will make you want to visit them so be prepared to imagineer packing your suitcase as soon as it finishes.
A House Through Time – BBC iPlayer
The latest series of this show delves deep into the history of a single house in Bristol and it is engaging, informative and moving in equal parts. Tracing the past of a building opens up a view into not only the place in which it was built but also into the lives of those who called it home. Historian David Olusoga brilliantly guides us through this story and this is definitely one of my favourite history shows; I'm so pleased that it's back on television! You should bear in mind that this show airs after 9pm so it is not suitable for the youngest members of the family, but there is plenty for older children to learn and discuss and I hope you will share it with them.